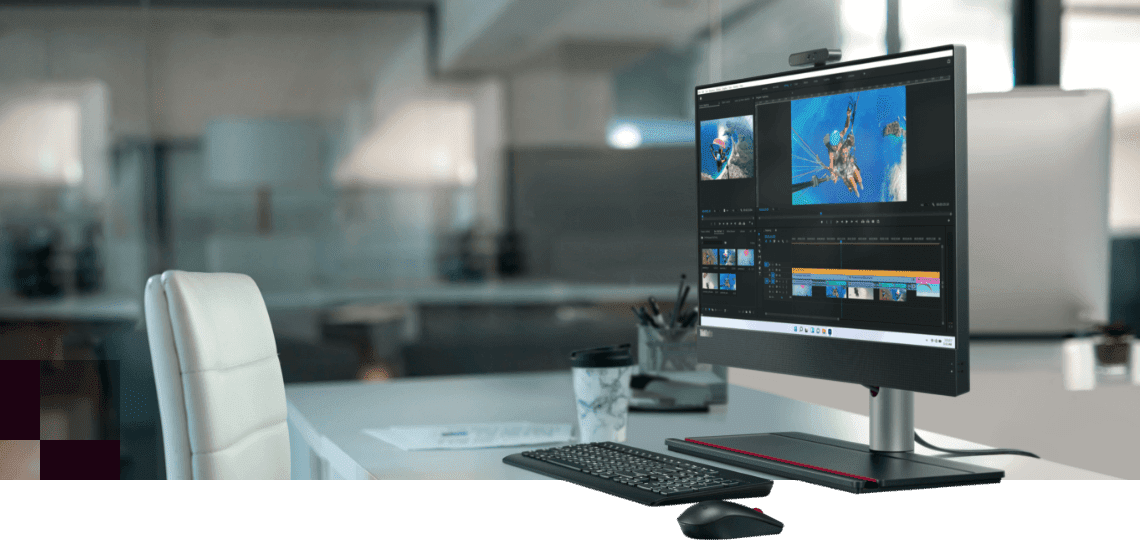 What Are Managed IT Services?
A managed IT service is an information technology (IT) task provided by a third-party service provider and delivered to a business customer.
"Managed services" refers to outsourcing information technology (IT) processes and functions to improve operations and reduce expenses. It's a way to augment your company IT staff with access to specialized expertise and not worry about the cost and complexities of hiring and staffing for 24/7/365 critical business functions.
Managed services are ideal for companies that:
Rely on IT infrastructure to support their daily business operations
Have training or specialty gaps in their IT staff or have teams that have become bogged down in routine maintenance and cannot focus on value-generating objectives
Need IT budget predictability and scalability
What are Managed IT Solutions?
Businesses outsource a plethora of IT-related services to managed IT solutions providers, including:
Cloud Communications

– This encompasses multiple communications technologies from business phone systems, VoIP calling, email, chat, video conferencing and collaboration,

unified communications-as-a-service (UCaaS),

virtual call centers, SIP trunking, and more.
Networking

– A service provider typically develops, controls, and manages communication networks. Services typically offered include:

Internet access
SD-WAN for network optimization and traffic prioritization
Network switches
Wireless local area networks (LANs)
Wide area networks (WANs)
Virtual private networks (VPNs)
Wi-Fi and other forms of connectivity

Security

– Cybersecurity is a specialized field with a range of services encompassing a comprehensive solution that secures an organization's network and devices on (or off) that network. Services typically include:

Next-generation firewalls (NGFW)
Backup and disaster recovery
Endpoint detection and response (EDR)
Managed detection and response (MDR)
Remote monitoring and management (RMM)
Multi-factor authentication (MFA)
Unified threat management (UTM)
Patch management
Email security
DNS protection
Security awareness training
What is a Managed IT Service Provider?
In a managed service arrangement, the managed service provider (MSP) is responsible for the functionality of IT services and equipment for the client, who typically pays on a monthly retainer basis.
Companies that offer managed services are called managed service providers (MSPs). MSPs are third-party companies that remotely manage IT infrastructure and systems. Small and medium businesses (SMBs), nonprofits, government agencies, and enterprises across various industry verticals leverage MSPs to deploy and manage technology solutions.
Typically, an MSP delivers applications and management services through the Internet under a contractual service-level agreement (SLA). The SLA details qualitative and quantitative performance metrics that govern the MSP and customer engagement.
Key Benefits of Managed IT Service Providers for Businesses
Reduced technology costs
Domain expertise
Specialized talent
Scalability
Emerging tech know-how
Future-proof environments
MSPs handle complex or repetitive tasks required to maintain a client's IT infrastructure and typically are engaged in managing the following activities:
Sourcing and managing IT infrastructure
Delivering managed communications and collaboration services
Offering technical and software training and support
Sourcing and managing security solutions
Managing client user accounts in applications and portals
Handling contract management for underlying technology vendors
Assisting with compliance and risk management
Managing third-party contractors
More
Why Outsource to a Managed IT Service Provider?
Businesses of all sizes typically offload the management of select IT services for these key reasons:
Issue-Resolution Ownership

– MSPs working with you in an ongoing capacity are incented to focus on preventing problems and quickly address issues to continue to win your business each month.
Solution Stability

– MSPs provide 24/7/365 monitoring and proactive maintenance, which means they can respond to issues quickly and head off system failure and downtime in advance.
Predictable Costs

– Expenses fit neatly into monthly payments, eliminating the need for significant capital outlays to deploy services. Likewise, you never get an unforeseen bill for something that breaks.
Infrastructure Modernization

– MSPs go beyond just fixing your existing systems. They provide recommendations and create migration plans for upgrades to new and modernized versions of your underlying network infrastructure components while keeping them up to date and in alignment with your technical and business objectives.
Ready for Worry-Free Managed IT for Your Business?
Telequip makes it painless to access a complete suite of managed networking, security, and business communications solutions customizable to your organization's unique needs.