Telequip proudly has been selling and servicing business phone systems in the Far North since 1987.
In 2017 we became a carriage service provider and are now providing our own voice and data services on the nbn™. Our cloud platform has been rolled out to hundreds of customers and is reliable solution for businesses from Cairns to the Daintree and all across the Tablelands.
We provide a wide range of communications and network solutions to businesses in Cairns and Far North Queensland. Our experienced team of technicians is here to support our customers with all communications needs.
The information and communication sector is changing at a rapid pace and we pride ourselves in being on the forefront of new technologies, so we can offer your business a competitive advantage.
We recognise our reputation is built on the service we provide to Cairns and Far North Qld. All our technicians are trained on the systems we sell and service, ensuring our clients get efficient support. And of course we keep significant maintenance equipment so that we can keep our customers online even during the wet season.
There is no place too remote for us to not try to get to you if you need us.
---
Contact us to find out more!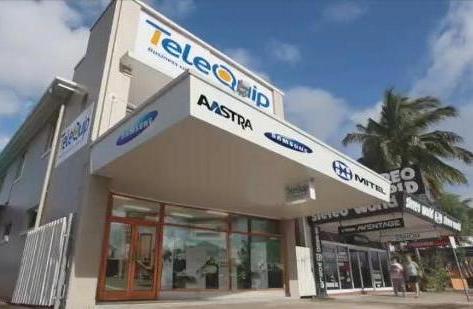 Our customers are located across Far North Queensland, from Thursday Island and Doomadgee to Cairns, Mareeba and Tully.
What we do
Telequip's Managed Services are a clever way to get all your communications needs from one single point of contact. Plus all services come without lock-in contract, so you have maximum flexibility.
Cairns in the Cloud
Telequip is your provider for Hosted Phone Systems with local support in Far North Queensland.
Managed Services
We provide Managed Services to our customers, offering fully managed solutions for communications as well as WiFi
Telephone Systems
We have many years of experience with all types of communications solutions – from traditional phone systems to VoIP solutions and more.
nbn™ Business Fibre
Have you heard about the nbn™ business fibre initiative? Ask as for details and let us check your eligibility.
Cost-effective Integration
We integrate your internet, network and phones for cost-effective calling and simplified management from one phone to an enterprise network.
Technicians On Call 24/7
Our experienced Technicians are there for you when you need us – we have Technicians on call 24/7.
Solution Advice
We provide independent advice on flexible solutions, tailored to your needs – saving you money.
Mobile Communication Solutions
We take care of your all your mobile phone and data needs, providing integrated solutions across your business.