Office Desktops Deals from Lenovo
Telequip is the consultant partner with Lenovo and we can help with your procurements for latest office desktop and All in one computers
As business expectations shift, companies are transforming their office space for hybrid working by redesigning to encourage collaboration and improve the employee experience. With desk space at a premium, efficiency and aesthetics are a priority.
Powered by up to Windows 11 Pro, Lenovo ThinkCentre All-in-One (AIO) offerings are purposefully engineered to enhance the user experience in the modern workplace. No matter how fast things change, ThinkCentre M and neo series AIOs ensure you stay one step ahead by helping your modern workforce get work done – efficiently, comfortably, and sustainably.
Victoria: 0387989922 Cairns : 0740477076
simon@telequip.net
Reap powerful, efficient, future-ready productivity with the ThinkCentre AIO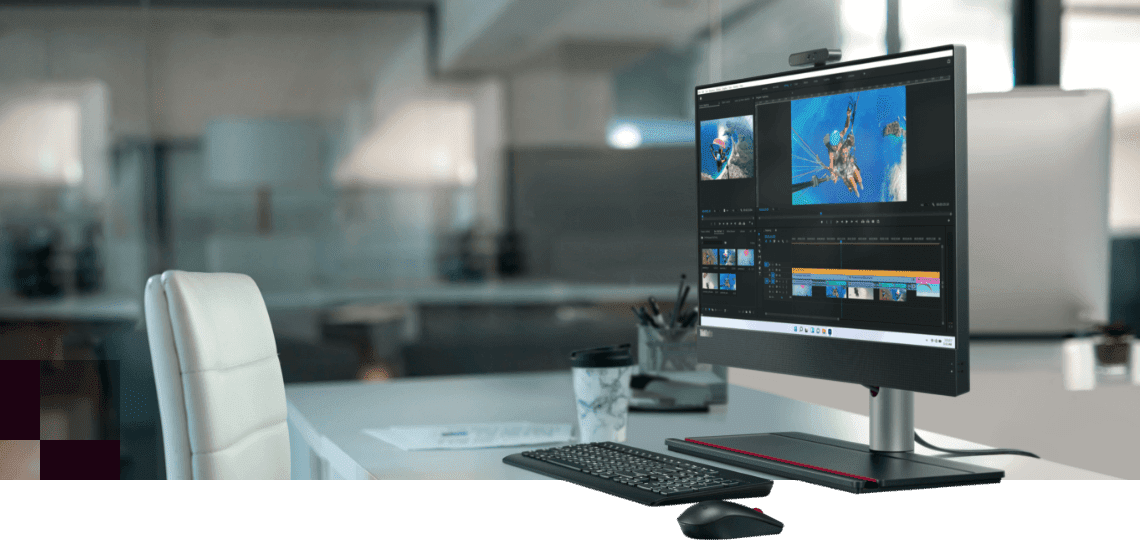 ThinkCentre M90a Gen 3 AIO
Bringing together all-in-one convenience, uncompromised productivity, and seamless remote collaboration to deliver a premium experience for the work-from-everywhere world.
Up to 12th Gen Intel® Core™ i9 processors and up to Windows 11 Pro
Intelligent security powered by ThinkShield
Enriched virtual meetings with up to quad-array microphones and AI noise suppression technology
ThinkCentre neo 50a 24" AIO
Get the ultimate immersive work experience with a 24" Full-HD screen that comes with a 16:9 aspect ratio, 88.6% screen-to-body ratio, and Wide Viewing Angles.
Up to 12th Gen Intel® Core™ i7 processors and up to Windows 11 Pro
Elevate collaboration with features like Lenovo Smart Appearance, noise cancellation, and AI Meeting Manager
Robust security with fTPM-based security, BIOS-level protection, and port security

Discover why Lenovo ThinkCentre AIOs can power your modern businesses and meet its evolving needs – from performance to security.