This year, Cairns hosted the annual TBS Distribution & Telstra Channel Partner Conference. Telstra Channel Partners from all over Australia came to Cairns for a information-packed conference and also had the opportunity to enjoy our beautiful place on a trip to Michaelmas Cay.
Telequip was rewarded for a strong performance by winning four regional TBSD and Telstra Channel Partner Awards, as well as being a finalist for Channel Partner of the year, thereby exceeding last year's result of three awards.
Telequip won awards in these categories:
Telstra Fixed Line Data Products, inc TBB & T-Biz Data
Telstra Fixed Line Voice Plans – inc All4Biz, DOT & General Voice Plans
Telstra TBS Highest Overall Revenue
Telstra Mobile Voice & Data Plans-Most Connections

The awards recognise the continuous efforts of our dedicated team, who are striving to provide outstanding customer service for many years. Telequip has specialists for Business Mobiles, fixed lines including NBN services as well as phone systems who have many years experience in the industry and will use their knowledge to provide the best and most cost effective solutions for our customers.
For media enquiries please contact: Eric van Eeghen at eric@telequip.net or 07 4047 7000.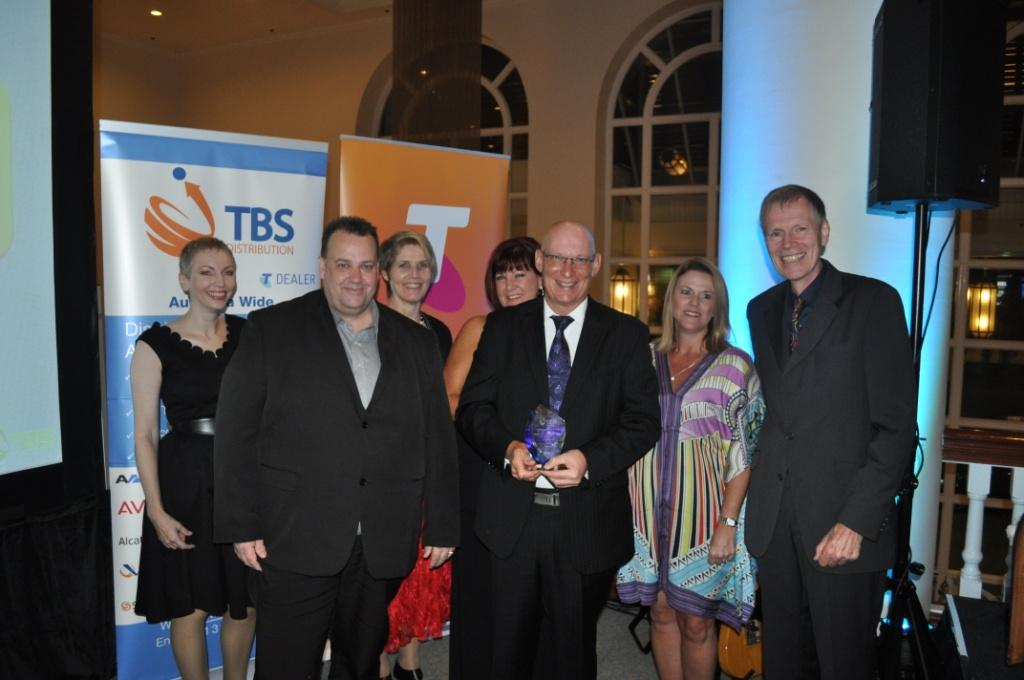 Telequip
Telequip is a leading provider of telecommunication systems in Far North Queensland. We provide professional, tailor-made communications solutions, to local and regional businesses since 1987.
Telequip provides innovative telecommunications solutions based on sound technical expertise and our established supplier relationships to offer benefits that improve our customers' businesses so that together we enjoy a mutually profitable business partnership.
Our Core Competencies
We design and implement tailored business communications packages for businesses with 4 mobiles or more, and from 1 phone system handset to hundreds of extensions.
Take up our Bill review and see how you can benefit from the most effective combination of services, thebill review is presented in an easy to read format, with Telequip to implement the changes, and follow up with Telstra to ensure you get the correct billing.
Voice over Internet Protocol on NBN with Telstra as an alternative to traditional lines, reduces costs for national, mobiles and international calls, and allows making calls between branches of a business free of charge.
With staff who know mobiles, get the latest cost effective Telstra business plans for voice and data. We are the one stop shop for business mobility. We take care of your business mobile needs with your business in mind.
We have specialist knowledge in IP telephony and Computer Telephony Integration (CTI) applications, integrating PBX into mail servers, Customer Relationship Management (CRM) and hospitality systems. Also we engage with your IT provider and arrange seamless transition.
We provide phone and video conferencing solutions for all your needs.
We supply & install, rental phone systems for short term and longer term projects.
We audit, repair, or supply new WiFi systems for business & hospitality.
We have specialist knowledge in network design, setup, configuration and optimisation. We can set up and connect phone systems across multiple sites providing managed solutions or work directly with your IT provider to ensure optimal setup.
We have a dedicated maintenance division, providing fast service when you need us.
We have a certified cabling division for Cat5/Cat6 cabling.